Citrix Solution Advisor demonstrates high level of expertise and commitment.
Published IT Web 1 Feb 2021
Open Architecture Systems is proud to announce its recent recognition by Citrix as a Platinum Plus Citrix Solution Advisor.
The recognition is for holding advanced skills and deep customer engagements in workspace, application delivery and security.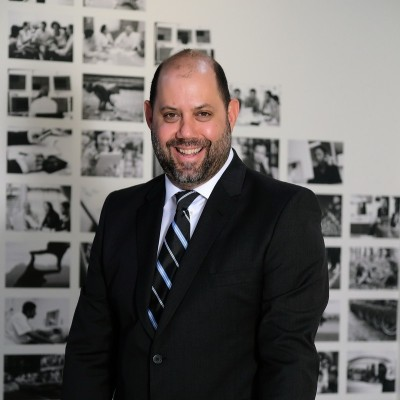 Matthew McKay - Regional Director, Sub - Saharan Africa, Citrix
Matthew McKay, Regional Director, Sub-Saharan Africa at Citrix, said: "Close collaboration with our partners has always been foundational to Citrix, and the value we place in long-term partner relationships, loyalty and commitment are the corner stones supporting our growth and success in the region. With the continued support of our amazing partners in sub-Saharan Africa, I can't help but be excited about the opportunities ahead of us in2021."
McKay continues "Congratulations to Philip and the team at OAS, whose commitment and investment in our continued partnership we value greatly."
As a Citrix Solution Advisor that has achieved Platinum Plus Partner status, Open Architecture Systems has demonstrated a high level of expertise and commitment to the entire Citrix portfolio of products as a core part of their business. Open Architecture Systems is an established Citrix Solution Advisor and continues to work closely with Citrix particularly in the sale, implementation and consulting engagements concerning all of Citrix solutions.
With more than three decades as a specialized IT solution provider and 22 years as a Citrix Solution Advisor, the recent Platinum Plus appointment is testimony to the company's enduring efforts to be among the top skilled service providers in the industry. Philip Lavers, CEO of Open Architecture Systems, thanked Citrix for the recognition, stating:
"This appointment is based on an open and solid relationship between the two organizations and the support Citrix offers is invaluable for the success of its Solution Advisors."
In addition, Lavers further comments that "with the new working environment, migrating to the cloud and having the correct solution has become a priority for the continued success of any organization."
Open Architecture Systems has a dedicated team of specialists with the required expertise and proven track record in service delivery distinction. Open Architecture Systems' ongoing focus is helping businesses deliver IT as a service and equipping their employees to connect securely and work with ease. The value of digital transformation is in the experience.