The employee experience (EX) is just as important as the customer experience (CX). In this era of remote working, adopting the right technologies is key to improving both.
By Rodney Weidemann for Open Architecture Systems.
Published on ITWeb,02 Nov 2020.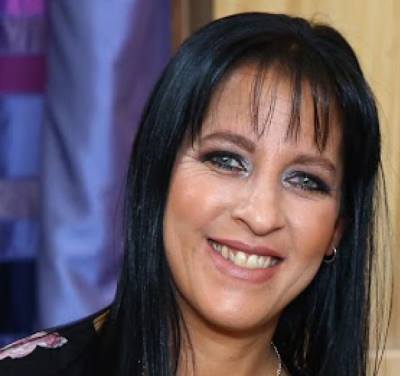 Desiree Gaddie - Sales Manager OAS
Much has been written about the customer experience (CX),but this is only one part of what is referred to as the experience economy. This is where businesses focus on delivering memorable events for both their customers and their employees. In other words, the 'experience' itself becomes the value proposition, as opposed to merely the product or service that is consumed by the customers, or the remuneration package of the employee.
In fact, there is a school of thought that suggests that satisfying the employee experience(EX) will ultimately lead to a desirable CX, which, in turn, will ensure the success of any organization in the experience economy.
According to Desiree Gaddie, sales manager for Open Architecture Systems, employee well-being should always be at the forefront of all enterprise strategic planning moving forward, as some of the key components of EX include productivity and engagement. "It is worth noting that workplace technology, including 'digitization' and the digital workspace, has become a major focus within the subject of employee experience. Early adopters have seen increased productivity and engagement from employees who enable their employees with the right digital workspace," she says.
"The subject of workplace technology has become even more critical with the huge increase in employees working from home. This is because standard broadband connections do not always offer the reliability and quality of an MPLS connection."
Gaddie adds that "while MPLS may have been an effective tool for a remote worker to use a decade or so ago, the fact that now, most applications and solutions are hosted in the cloud means that a new approach is required."
With a standard wide area network (WAN) set-up – the type that traditionally uses MPLS – for a remote office to connect to the applications sitting in the cloud, the MPLS would need to connect to the organization's data centre, and from there on into the cloud. This is not only expensive, but also time-consuming and less effective, because of the increasing number of applications and operations being run in the cloud.
"This is where software-defined WAN (SD-WAN) comes into the picture, as this is a technology that delivers significantly increased operational simplicity, and is the reason why more and more customers are demanding to have the SD-WAN conversation."
"SD-WAN allows you to have central control and enables the organization to use ordinary broadband connections to create the links needed for the remote office. Although broadband is not as reliable and does not offer the same levels of quality as MPLS, it is significantly more cost-effective. This allows the business to decide which applications need the reliability of MPLS and which can be shifted over to broadband. Some experts have, in fact, suggested that a company that can ultimately use broadband for everything can reduce their costs in this space by up to 75% –which is a massive saving for large enterprises."
This is possible, she continues, because SD-WAN allows you to utilise multiple different broadband networks for the connection, and always chooses the optimal path in terms of speed and connection from these. This means the reliability and quality of the network is generally on a par with MPLS."SD-WAN is absolutely the best way to go if you want to deliver a premium EX.
Firstly, it offers compelling economics, but also, as businesses increasingly move into the cloud, so flexibility and agility become paramount – and SD-WAN is the ideal solution to enable a cloud journey with ease."
"Not only does SD-WAN offer all of this, but it also makes it easier and simpler for the remote employee to do their job effectively. This means a happier employee, who will deliver better and more efficient services to customers. In other words, SD-WAN is acritical key to delivering an improved EX and this, in turn, will lead to a superior CX," concludes Gaddie.